The AKAFLEX product range from Krempel includes polymer carrier films, metal films and adhesive systems. AKAFLEX is environmentally friendly thanks to the halogen-free adhesive system and is compliant with the requirements of ROHS as well as those of ISO/TS 16949 and the IPC standards. In addition to roll materials and format products, Krempel also supplies materials prepared in line with specific customer requirements.
Benefits of the AKAFLEX product range
Ideal for the production of flexible printed circuits

Large portfolio for individual solutions

Suitable for processing using all conventional production processes

Covering films made from various substrate materials and with a variety of thicknesses

Option to perform lamination in hot presses or using roll-to-roll processes
Dielectric films
Film carriers for every application
The most frequently used dielectrics for flexible printed circuits (FPC) are polyethylene terephthalate (PET), polyethylene naphthalate (PEN) and polyimide (PI). All substrate materials have different technical characteristics as a result of their polymer structure and are used in appropriate applications based on their particular benefits.
The thermoplastic polyethylene terephthalate, for example, has good moisture resistance combined with limited temperature resistance. The thermoplastic polyethylene naphthalate has very good moisture resistance combined with very good high-temperature resistance, and the thermoset polyimide has low moisture resistance but very good high-temperature resistance.
Polymer characteristics
Different characteristics for different purposes
| Polymer | PET | PEN | PI |
| --- | --- | --- | --- |
| Typ | Thermoplastic | Thermoplastic | Thermoset |
| Melting point °C | 250 | 265 | None |
| Decomposition point °C               | - | - | > 400 |
| Glass transition temperature °C  | 98 | 155 | > 360 |
| Water absorption % | 0,4 | 0,3 | 4 |
| Dimensional stability % | 0,4-1,2 | 0,1-0,8 | 0,2 |
| Flammability (UL94) | VTM 2 | VTM 2 | V 0 |
 

| Requirements of the application | Limited | Good | Very good |
| --- | --- | --- | --- |
| High-temperature resistance | Limited | Good  | Very good  |
| Moisture resistance | Good | Very good  | Poor |
LAMINATES WITH COPPER AND METAL FILMS
With their very good electrical characteristics, copper films in the ED (Electro Deposited) and RA (Roll Anneal) versions are the most commonly used metal films in the area of flexible base materials.
The ED copper film is available with treatment on one side, and the RA copper film is available either treated or untreated. It is standard practice to passivate the "untreated" side to protect against oxidation.
Other alloys such as aluminium, brass, stainless steel or resistance films can also be used.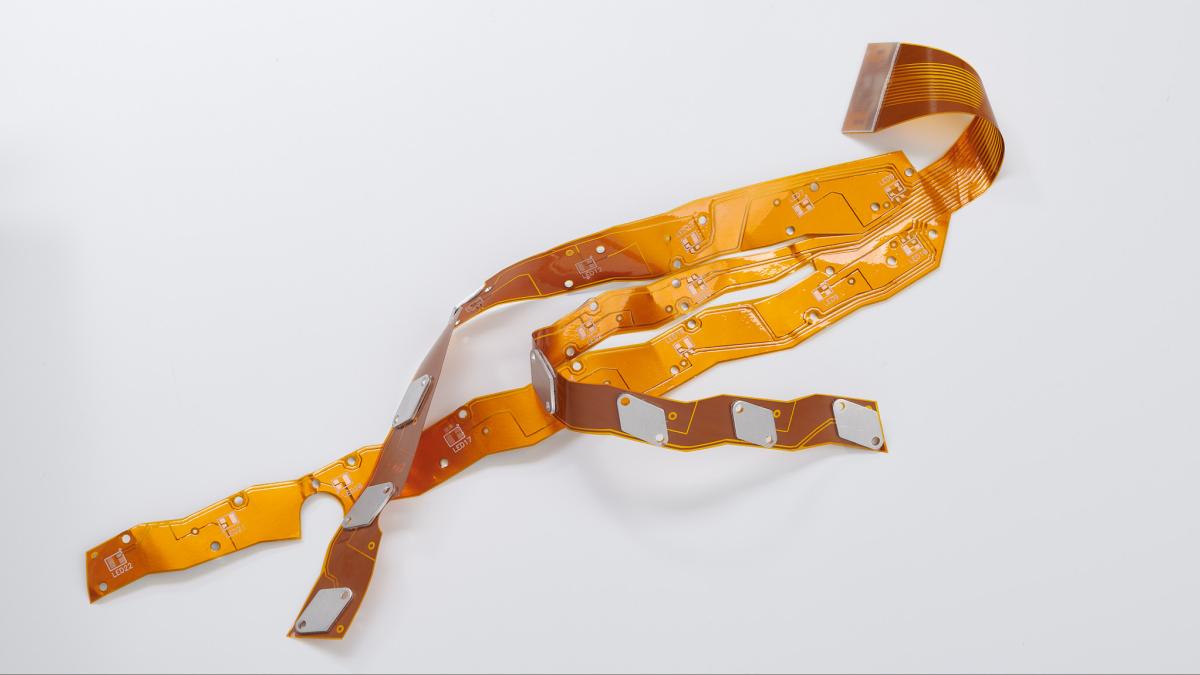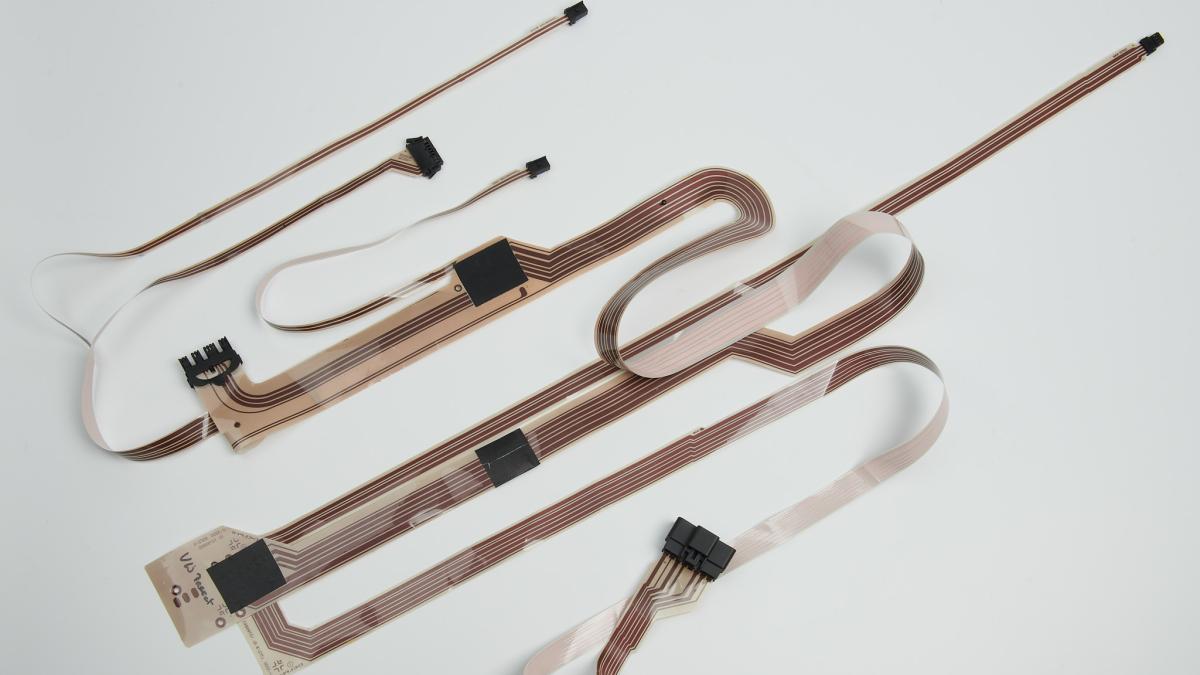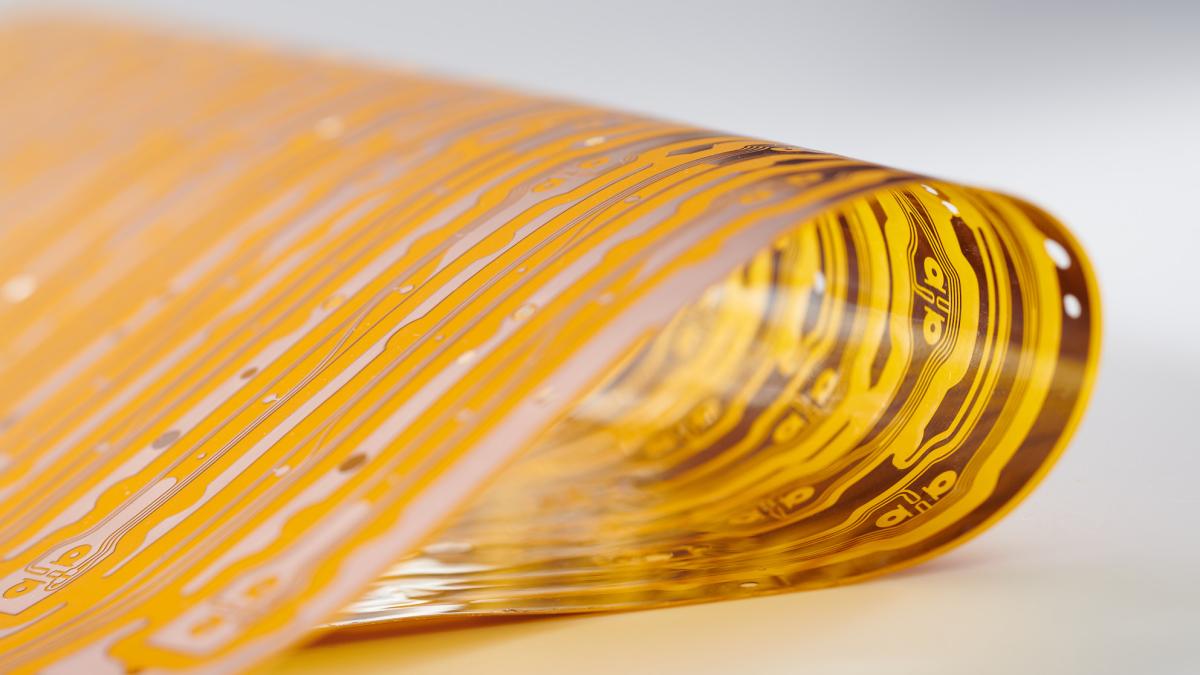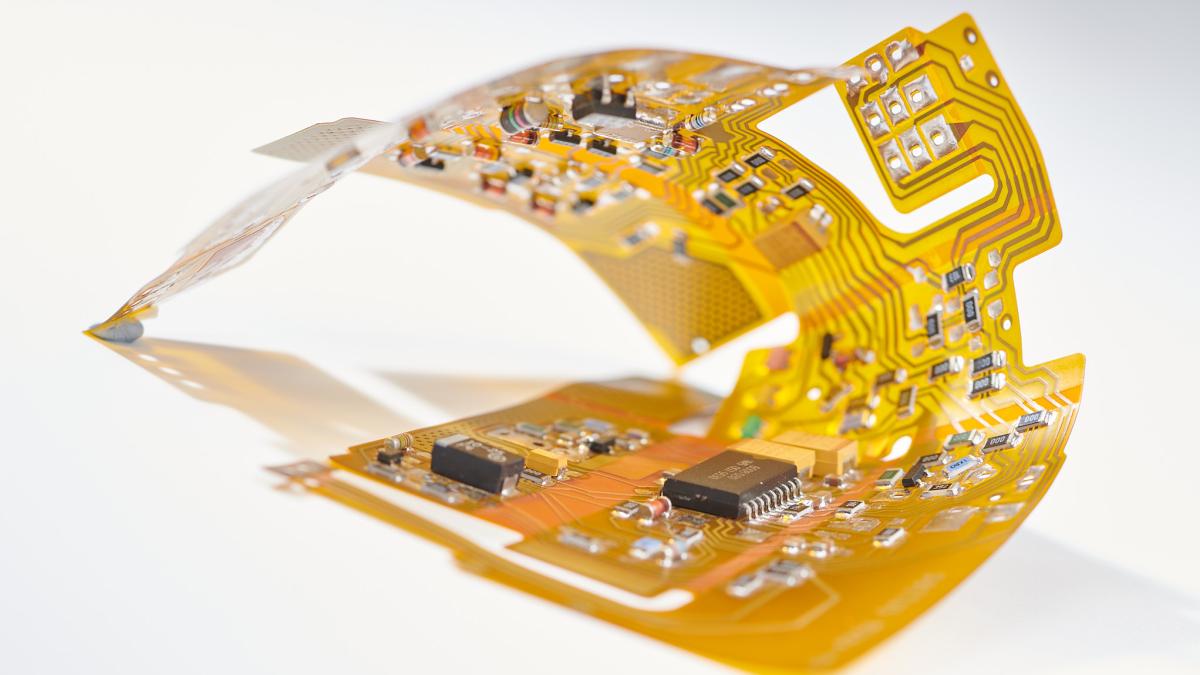 AKAFLEX adhesive systems
The right adhesive system for the AKAFLEX product range
We also supply our materials with a self-adhesive coating. The materials can be cold-processed at room temperature, and can be applied to plastic films, fibre-reinforced substrates or the back of copper laminates.
The adhesive systems used in the AKAFLEX range are:
Epoxy systems modified as standard (hybrid systems)
RoHS-compatible due to containing a halogen-free flame retardant
Special adhesive systems on request.
Application areas of the AKAFLEX adhesive systems
HT adhesive system
For demanding temperature requirements in combination with PI film

Max. continuous service temperature 150 °C *

Solder bath resistance > 10 s / 300 °C

C stage or B stage

Halogen free

      
FW adhesive system
For hydrolysis resistance (e.g. automotive)

Hydrolysis resistance 2000 h / 85 °C / 85 % rel. humidity

Lower temperature resistance than HT system, limited soldering suitability

C stage or B stage

Halogen free           
Product overview
| Type | AKAFLEX | Carrier film | Carrier thickness (µm)  | Metal film | Copper film thickness (µm)       | ​​​​​​​​​​​​​​Adhesive system stage               | ​​​​​​​Adhesive strength (µm) |
| --- | --- | --- | --- | --- | --- | --- | --- |
| Copper laminates | PCL | PET | 25, 50, 75, 100, 125 | Cu | 17, 35, 70 | C | ~ 15 |
|   | PENCL | PEN | 25, 50, 75, 100, 125 | Cu | 17, 35, 70 | C | ~ 15 |
|   | KCL | PI | 12, 25, 50, 75, 125 | Cu | 17, 35, 70 | C | ~ 15 |
| Covering film | PDF | PET | 25, 50, 75, 100, 125 | - | - | B | 12, 25, 50 |
|   | PENDF | PEN | 25, 50, 75, 100, 125 | - | - | B | 12, 25, 50 |
|   | KDF | PI | 12, 25, 50, 75, 125 | - | - | B | 12, 25, 50 |
| Adhesive film | CDF | - | - | - | - | B | 25, 40, 50 |